A study on the effectiveness of CBD in preventing COVID-19 prompted researchers to request a clinical trial | Chicago News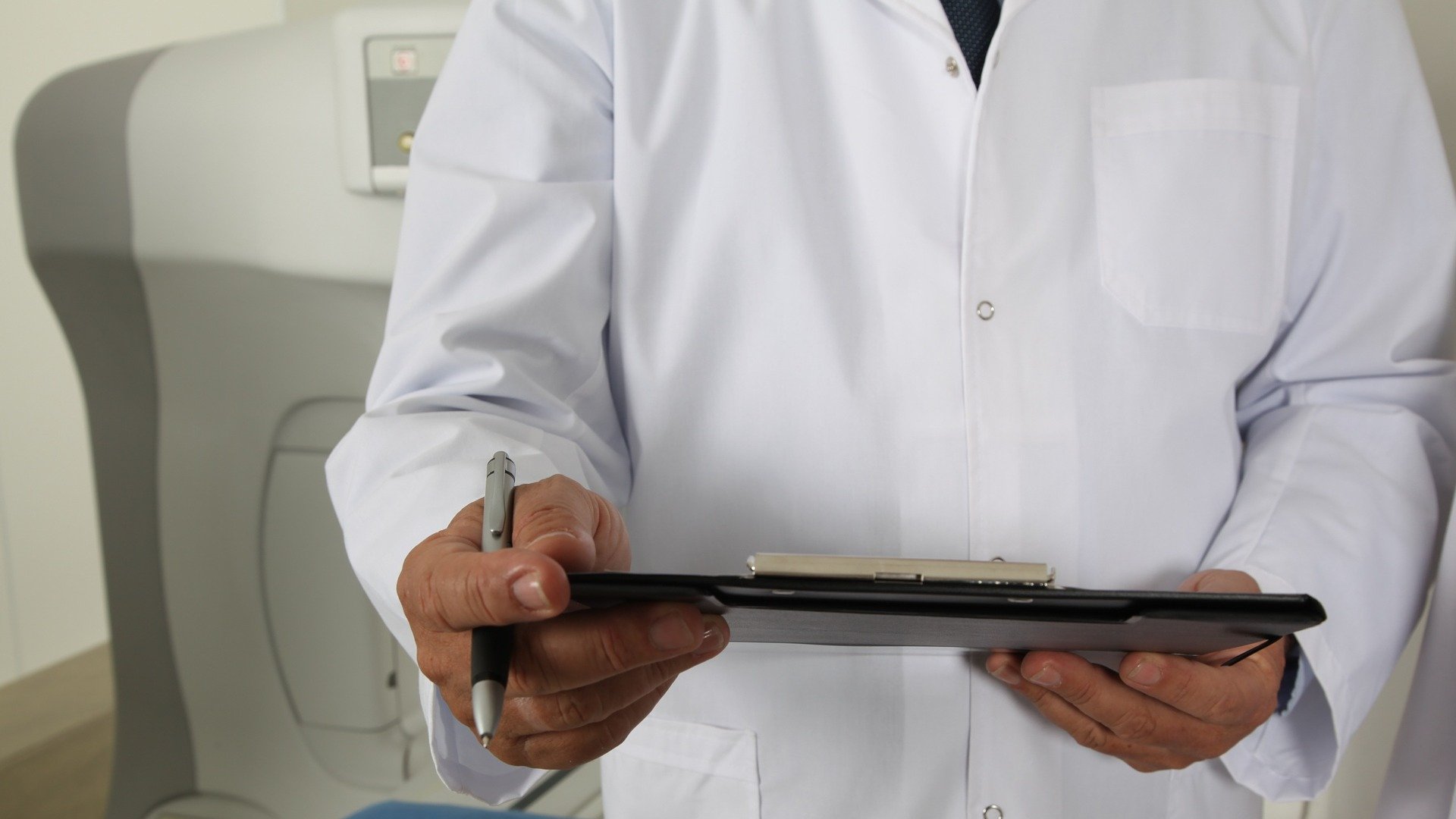 (Valelopardo/Pixabay)

A new study has found that cannabidiol, a product of the cannabis plant also known as CBD, can block COVID-19 infection in human cells and in mice.
Scientists say this finding means more research is warranted, including a full human trial measuring the effectiveness of CBD against COVID-19. Although the results are positive, they advise against using commercially available CBD products, which may vary in potency and quality, as a treatment for COVID-19.
The study was published Jan. 20 in Science Advances. This involved treating human cells and mice with CBD to test its effect on COVID-19, as well as an analysis of over 1,000 people taking a medically prescribed and FDA-approved formulation of CBD for the treatment of epilepsy.
"That doesn't mean (an individual) should run out and get CBD products from a local dispensary or a favorite bakery for a CBD muffin or CBD gummy bears," said University professor Marsha Rosner. of Chicago and lead author of the study. "We were very careful to use very high purity, very high quality CBD."
The study showed that CBD can prevent the virus from replicating in human cells after entering those cells, "which is important because it has the potential to be used as an early response agent, not just for prevention," Rosner said. "CBD acts on our cells after the virus has entered – it doesn't directly target the virus. What it does is activate one of our own systems to respond to pathogens.
By not targeting the virus directly, researchers believe CBD should be effective against variants of COVID-19, which attempt to evade the immune system, according to Rosner, who said research has found it to be effective. against alpha, beta and gamma variants as well as the original strain.
Researchers plan to study its effectiveness against delta and omicron variants.
The study also found that CBD given to mice before infection decreased the amount of virus in their lungs and nasal passages, showing it has the potential to work in humans, Rosner said. "These results provide major support for a clinical trial of CBD in humans."
Analysis of a group of individuals taking a medically prescribed formulation of CBD for epilepsy found that patients tested positive for COVID-19 at significantly lower rates than patients from similar demographic backgrounds who were not taking of CBD.
"We don't yet know if CBD can prevent COVID-19, but the results provide strong evidence for a clinical trial such as those that have been done for vaccines to see if CBD is effective in preventing or reducing COVID-19. 'COVID-19 infection', Rosner mentioned. "We do not view CBD as a substitute for vaccines or masking, or any of the other guidelines suggested by the CDC. We should consider this as another tool in our arsenal. We imagine that if we find it works in clinical trials, it could be useful for breakthrough infections.
CBD discoveries have not been found in marijuana, which is also derived from the cannabis plant.
"We can say with certainty that smoking marijuana will not help you fight COVID-19," Rosner said, adding that the tetrahydrocannabinol or THC in marijuana that gets people high actually diminished the effectiveness of CBD. against COVID-19.
Current COVID-19 treatments
As researchers study potential clinical trials to further analyze the effect of CBD on COVID-19, there are treatment options available for COVID-19, including antiviral pills that can be taken at home.
"There is no cure at this stage. What we have are drugs that have been shown in studies to decrease the risk of progression to serious illness or hospitalization in high-risk patients," said Dr Shivanjali Shankaran, an infectious disease specialist at the Rush University Medical Center.
The two antiviral drugs currently available — one made by Pfizer (Paxlovid) and the other made by Merck (Molnupiravir) — are for people with mild or moderate COVID-19 who are more likely to get seriously ill. This includes people with diabetes, heart disease, liver problems and other conditions that make people more vulnerable, according to Shankaran.
Because the two antivirals have drug interactions, people should tell their providers about all medications and supplements they take, says Dr. Susan Bleasdale, medical director and chief quality officer at UI Health. Molnupiravir is not recommended for pregnant women due to the potential for birth defects, which means people should use contraception while taking it, according to Bleasdale.
Although both drugs have been shown to be effective, they are only available by prescription and should be taken as soon as possible once symptoms appear. "Time is running out," Shankaran said.
Illinois has started receiving shipments of both drugs, but supplies are limited, meaning not everyone who wants them can receive them.
"The oral antiviral drugs that we have show great promise," said Dr. Emily Landon, infectious disease specialist at UChicago Medicine. "Once they are available in reasonable quantities, they can change the way we manage COVID-19."
Monoclonal antibodies are another treatment option intended to prevent serious illness and death by delivering concentrated doses of antibodies early in an infection.
People who have medical conditions that put them at higher risk of serious illness despite being vaccinated, as well as those who are not vaccinated, can benefit from these treatments, according to Bleasdale, if treatments are started early.
"By the time someone gets to the hospital, there's no benefit and there may be potential harm from suppressing the immune system," she said. "We want to save lives, and this is a treatment if you're not vaccinated that can potentially save your life."
But unlike antivirals, they must be administered via an infusion.
"They can be used not only to treat infection, but also to prevent infection," Landon said. "There are a number of different proteins on the market that are really suitable for spike protein (COVID-19). … The problem with the monoclonal antibodies made for delta and the original strain of COVID is that they don't work very well for omicron.
This led the US Food and Drug Administration to revoke the emergency authorization for antibodies from Regeneron and Eli Lilly earlier this week.
In its decision, the FDA said omicron accounts for more than 99% of infections in the United States, making it "highly unlikely" that the antibodies will help people seeking treatment. But if the drugs prove effective against future variants, the FDA has said it may reauthorize their use.
There are other monoclonal antibodies (Sotrovimab and Evusheld) which appear to be effective against omicron, according to clinicians. But they are also rare and limited to people with mild to moderate symptoms who are most at risk of developing severe disease. To help individuals locate where to find approved treatments, the Illinois Department of Public Health maintains an online database of places that provide them.
Another treatment option is remdesivir – the first drug approved for COVID-19. Initially limited to hospitalized patients, the FDA recently expanded the antiviral's approval to include adults and children with early COVID-19 who are at high risk for hospitalization.
Although remdesivir is widely available, it requires three consecutive IV infusions over three days, which presents challenges for both patients and providers. "Hospitals are too full to admit people," Landon said. This means a person would have to make three separate trips to a hospital or infusion center to receive treatment.
Even with these treatment options, clinicians have emphasized the need for vaccination.
"The most important thing is to get vaccinated – vaccinated and boosted," said Shankaran, who urged people to get tested early if they develop symptoms and to talk to their providers about potential treatment options.
Bleasdale accepted.
"Others have asked me, 'Will this replace vaccination?' No, it's not," she said, adding that vaccines were still preventing hospitalizations and deaths during the omicron surge.
And people shouldn't throw away their masks yet, according to Landon.
"We're not done yet. Everything will be fine, but now is not the time to stop our mitigation measures," she said.
The Associated Press contributed.
Contact Kristen Thometz: @kristenthometz | (773) 509-5452 | [email protected]
---