KCTFHR announces activities to counter hate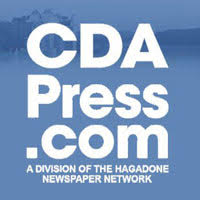 Following the June 11 arrest of 31 members of the White Nationalist Patriot Front in Coeur d'Alene, the Kootenai County Human Relations Task Force has received a flurry of requests for action plans from citizens .
The KCTFHR announced in a press release several upcoming activities aimed at promoting human rights to counter threats from hate groups.
Led by task force supporter, attorney Mike Gridley, the group's first post-June 11 action was the distribution of more than 1,500 T-shirts with the wording "North Idaho Rejects Hate" along with posters similar.
During this weekend's events in downtown Coeur d'Alene – Art on the Green, Taste of Coeur d'Alene and Downtown Street Fair – the KCTFHR will be in front of the Institute for Human Rights Education man to distribute more North Idaho Rejects Hate T-shirts. They will be there from 3 p.m. to 6 p.m. Friday and Saturday from 12 p.m. to 5 p.m.
The task force is planning "a second public meeting to obtain additional information on how we are moving forward in promoting Idaho's true cultural values," the statement said. Details of this meeting will be announced shortly.
The KCTFHR will be sponsoring its 23rd Annual Human Rights Banquet on Saturday, September 24 at the Best Western Plus Coeur d'Alene Inn. Jeff Crowe, owner of Bunk House Media, Inc., has been commissioned to produce a documentary "What Are Idahoans' True Values: This Is Who We Are." The film will feature testimonials from people from a variety of backgrounds and professions, with a particular focus on families who have lived in Idaho for generations and are rooted in the state's longstanding cultural values. The documentary will be presented during the banquet.
With the support of Professor Cornell W. Clayton, Executive Director of the Thomas S. Foley Institute for Public Service and Public Policy at Washington State University, the KCTFHR will host on Monday, November 14, a keynote address by the eminent scholar Sara Kamali, judge advocate, academician and author of "Homegrown "Homegrown Hate: Why White Nationalists and Militant Islamists Are Waging War on the United States". The time and place will be announced later.
The KCTFHR advises that it will update the public as these and other action plans progress.