KRPIA expresses concern over HIRA profitability assessment plan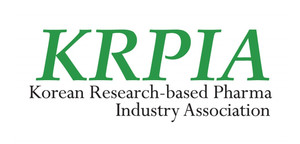 The Korea Research-based Pharma Industry Association (KRPIA) has expressed concerns about the Health Insurance Review Assessment Service (HIRA) plan to assess a drug's profitability at 80% of the lowest drug price in Advanced countries 7 (A7).
The HIRA plan was revealed when it responded to a survey by Representative Kim Mi-ae of the People Power Party, who asked whether the government was planning to lower the price benchmarks in assessing the profitability of medications.
A7 countries are France, Germany, Italy, Japan, Switzerland, UK and USA
In discussions with HIRA, KRPIA has repeatedly expressed its opinion that the application of the A7 countries' risk sharing system should be flexible depending on the characteristics of the drugs, the pharmaceutical group said.
"Applying a figure of 80% to all drugs collectively with an unclear basis for the calculation could drastically limit access to drugs for patients with rare and severe diseases who are exempt from cost-effectiveness assessment. "
As part of the drug profitability exemption program, the government has already imposed annual limits on total use in response to label price uncertainty in A7 countries, KRPIA said.
The government is already tightly managing its drug costs, as drug companies are also expected to reduce drug prices if drug prices fall in other countries during the follow-up period, the association continued.
"If we are to lower drug prices by 20 percent to the level of 80 percent of the lowest prices in A7 countries, the drug profitability exemption program will become unnecessary," the drugmaker group said. multinationals.
The KRPIA also pointed out that valuing the profitability of the HIRA at 80% of the lowest price in A7 countries could violate the Korea-United States Free Trade Agreement (FTA) and the Korea FTA. -EU.
If the government enforces undisclosed internal standards and changes the cost-benefit exemption drug evaluation criteria, it could discriminate against other drugs, the KRPIA said.
Since all cost-effective exception drugs are products of multinational pharmaceutical companies, the HIRA decision could discriminate against multinational drug makers, the association noted.
At the HIRA-industry meeting on June 17 and the Ministry of Health and Welfare meeting with private companies on July 28, KRPIA consistently argued that the application of a specific numerical value in the The cost-benefit assessment was inappropriate and that the assessment should be done on a drug basis. 'characteristics, he says.
Thus, the association will not accept the HIRA plan, she stressed.