Quezon City bans Chinese New Year mass gatherings and holidays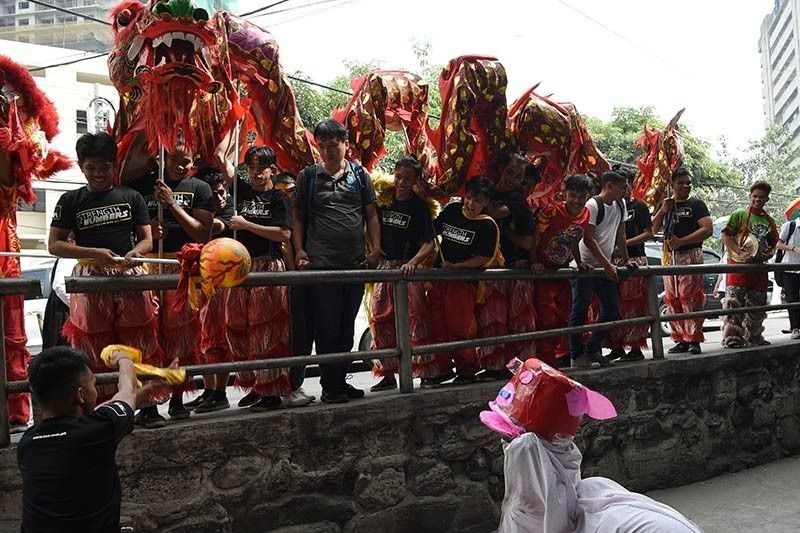 MANILA, Philippines – The government in Quezon City has banned mass gathering activities during religious holidays and community celebrations while they are below Alert Level 3 or higher.
Mayor Joy Belmonte issued a memorandum banning activities such as parades and processions during the upcoming Chinese New Year and, if the current alert level is extended or stepped up, during the holidays in the coming months.
Among those prohibited are processions and parades, including Santacruzan; public celebrations such as fairs, variety shows, fireworks and other forms of public performance; tournaments and other contact sports in groups; public buffets and boodle fights, and drinking in public places.
Group video sessions and other festive gatherings that violate social distancing were also prohibited; noise pollution due to excessive celebrations and the gathering of several households at large parties and "open house" fiesta celebrations.
The policy permits the conduct of modest celebrations conducted in homes among the immediate household; Masses and other religious solemnities, including blessings of buildings and establishments, and celebrations held primarily for an online audience.
"The conduct of a dragon dance or lion dance to observe and celebrate the upcoming Chinese New Year will be allowed as long as it takes place in a single designated area, away from the general public," reads -on in the directives.
Belmonte said all participants in activities that take place outside the home should be fully immunized against COVID-19.
The memorandum also reminded religious institutions of the existing health protocols on the conduct of physical activities, including the obligation of vaccination and the capacity of the premises.
The mayor has ordered the city's law and order cluster, regulatory departments, barangays and the Quezon City Police District to strictly enforce the latest guidelines.