U.S. and Philippines review effectiveness of air engagements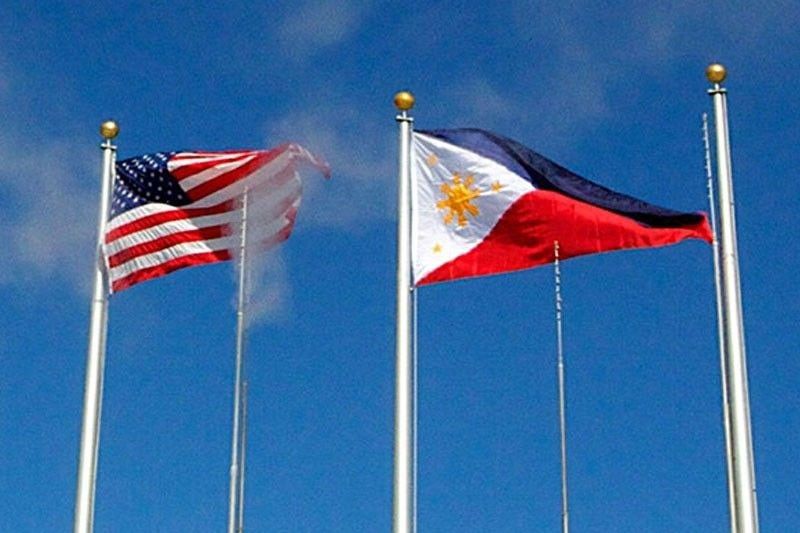 MANILA, Philippines — The United States and the Philippines have held annual talks to review the effectiveness of all engagements, refine engagement priorities over the next several years, and strengthen interoperability between the two air forces.
The U.S. Indo-Pacific Command said Wednesday that Pacific Air Forces (PACAF), Air National Guard Airmen from Guam and Hawaii, and Army National Guard members from Hawaii met with Airmen of the Philippine Air Force for the 10th iteration of Airman-to-Airman (A2A) Talks between the two countries in Hawaii from February 15-18.
The talks provide a means to develop interoperability, foster military-to-military relations and improve bilateral cooperation.
"We appreciate the Philippine Air Force's ability to support this event, as it is critical to advancing our ability to work together and achieve common goals," said U.S. Air Force Maj. Gen. Force David Burgy, Air National Guard Deputy to PACAF Commander.
U.S. and partner nation air forces conduct these missions to plan for upcoming bilateral activities and establish partner goals.
"In today's volatile security environment, interoperability is becoming increasingly important," said Philippine Air Force Maj. Gen. Stephen Parreño, Air Force Chief of Staff. Filipino air.
"Despite our cultural differences and other varied challenges to our nations' militaries, it is fitting that our alliance continues to grow and be more effective. May this engagement serve as a place to nurture a long-standing friendship and cooperation with the Philippine Air Force and Pacific Air Forces," he said.
The two air forces held several discussions on a range of topics to develop a better understanding of the needs of both countries. The working group sessions covered logistics, plans and policy, training and operations, and cybersecurity.
"This is important because these engagements clearly demonstrate the Air Component's support for the Mutual Defense Treaty so that we leave no doubt as to the unshakeable nature of our alliance between our two great nations. So we want to make sure people understand that a threat to you is a threat to us and we'll be on your side," the Air Force Brig said. Gen. Christopher Faurot, assistant adjutant general-air/commander, Guam Air National Guard, and deputy to the commander, 11th Air Force.
Guam and Hawaii are partner states of the Philippines, through the State Partnership Program, or SPP, which began in 2000. A key aspect of the SPP links a unique component of the Department of Defense – the National Guard of a State – to the armed forces or equivalent of a partner country in a mutually beneficial cooperative relationship.
Meanwhile, the United States has handed over more than 5 million pesos ($97,000) worth of equipment to help the Department of Trade and Industry (DTI) prevent the proliferation of weapons of mass destruction (WMD). .
The donation, through the U.S. Export Control and Border Security (EXBS) program, will help the DTI's Strategic Trade Management Office (STMO) expedite processes and fulfill its role as the lead Philippine government agency for registering and licensing businesses and setting up management systems for trading in commodities, under the Philippine Strategic Trade Management Act. Among the donated office equipment are 40 tablets, 30 computers and 30 anti-virus software.
"The equipment donated to the STMO office will enhance its capacity and enable its staff to effectively manage strategic trade controls," said EXBS Program Advisor Ransom Avilla.
STMO Director Luis Catibayan noted that the donation "demonstrates the trust and cooperation between the United States and the Philippines in pursuit of the common goal of preventing the proliferation of WMD."