YS Jagan puts AP on the road to development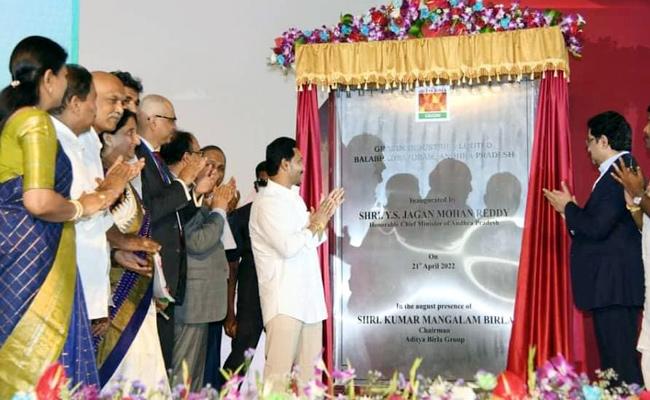 The biggest allegation about the YSRCP government by the opposition media is that it is not focused on bringing investment to the state, but on a wealth distribution spree in the name of welfare schemes.
Chief Minister YS Jagan Mohan Reddy seems to be working on his schedule and now he is on Mission-Investments.
He is going to Davos in Switzerland on May 22 to participate in the World Economic Forum with the sole idea of ​​bringing in investments to the State. He will stay there for a week.
Furthermore, YS Jagan Mohan Reddy ushered in a new industry which could employ 1300 applicants directly and 1150 applicants indirectly. This industry is settled at Balabharapuram of Bikkavol Mandal in East Godavari district. Aditya Birla started the caustic soda plant with an investment of Rs 2700 Cr.
It is a good sign to note that YS Jagan Mohan Reddy inaugurated this factory together with Birla Group Chairman Kumara Mangalam Birla. In his speech, he also recalled that he had made a law to employ 75% of locals in companies that come to the state.
Birla Group needs no introduction. The AP government has made many attempts to bring this group to East Godavari and set up this Grasim Industry Core Alkali unit.
Kumara Mangalam Birla praised the practices of the AP government in creating the industries. He thanked CM Jagan Mohan Reddy for his support.
Inside sources say there are indications to bring BITS (Birla Institute of Technical Sciences) to Andhra Pradesh. CM's encounter with Kumara Mangalam Birla may also be related to this.
But all the tongues that waved declaring that YS Jagan does not bring investments to the state at all have now fallen silent. Indeed, the AP government needs to introduce many more industries like this throughout the state.
New app alert: all OTT apps and release dates under one app